Healthy Air Fried Chicken Recipe
There are few dishes as delicious as fried chicken. Just thinking about fried chicken with crispy skin and juicy inside accompanied by a rich sauce, whets our appetite. Therefore, this is one of the dishes that we would like to eat every day, but it is not very healthy because of the amount of oil we use to fry the chicken. However, today we bring you a healthy version that you can eat every day without worrying about your health, we bring you an AIR FRIED CHICKEN RECIPE with which you can surprise your friends and loved ones.
HEALTHY AIR FRIED CHICKEN RECIPE
_INGREDIENTS:_
* cup Oatmeal
* cup crushed whole-grain cereal
* 1 teaspoon Paprika
* 1 teaspoon salt
* teaspoon Cumin
* chicken breast
* 2 eggs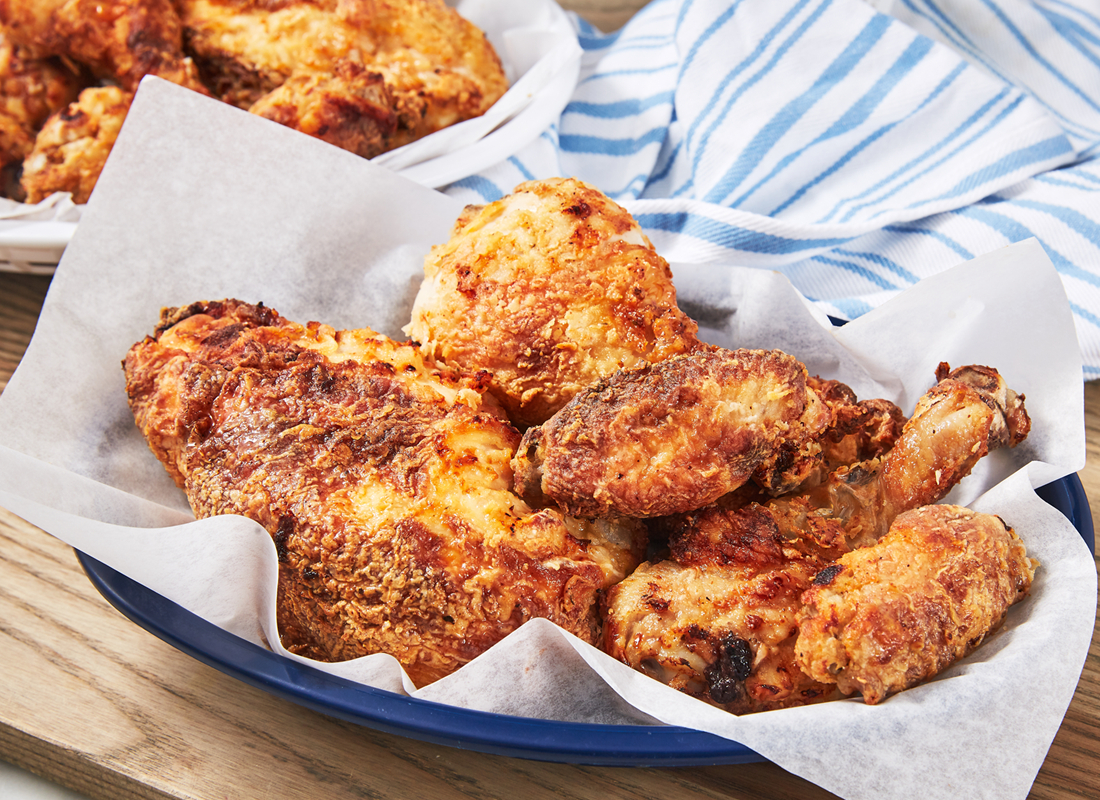 _PREPARATION:_
The best thing about this recipe is that you don't need to be a professional chef to make it since it is very simple and delicious. We start by washing and cutting the chicken into thin strips, reserve them in a bowl, add the salt, cumin, and paprika, and make sure that all the chicken is well seasoned.
We will look for three bowls, in one we will put the cup of oat flour, in another cup of crushed whole-grain cereal, and in the last bowl, we put the eggs and stir. Now, we are ready to coat the chicken.
First, we will coat the chicken in the oatmeal, then in the scrambled eggs, and finally in the crushed whole-grain cereal, and repeat this process with all the chicken. Now, we grease the Air Fryer with a little oil spray, add the battered chicken and fry it at 160 degrees C for 10 min.
Depending on the air fryer, it may take a little longer, so at the end of the 10 minutes, you can turn the chicken, add a little more oil spray and leave it for 5 or 10 more minutes so that the skin is crispy. You can accompany this delicious fried chicken with your favorite sauce and a delicious salad, and you will have a perfect lunch/dinner.